Choose CES Machine for CNC Precision Quality Finished Products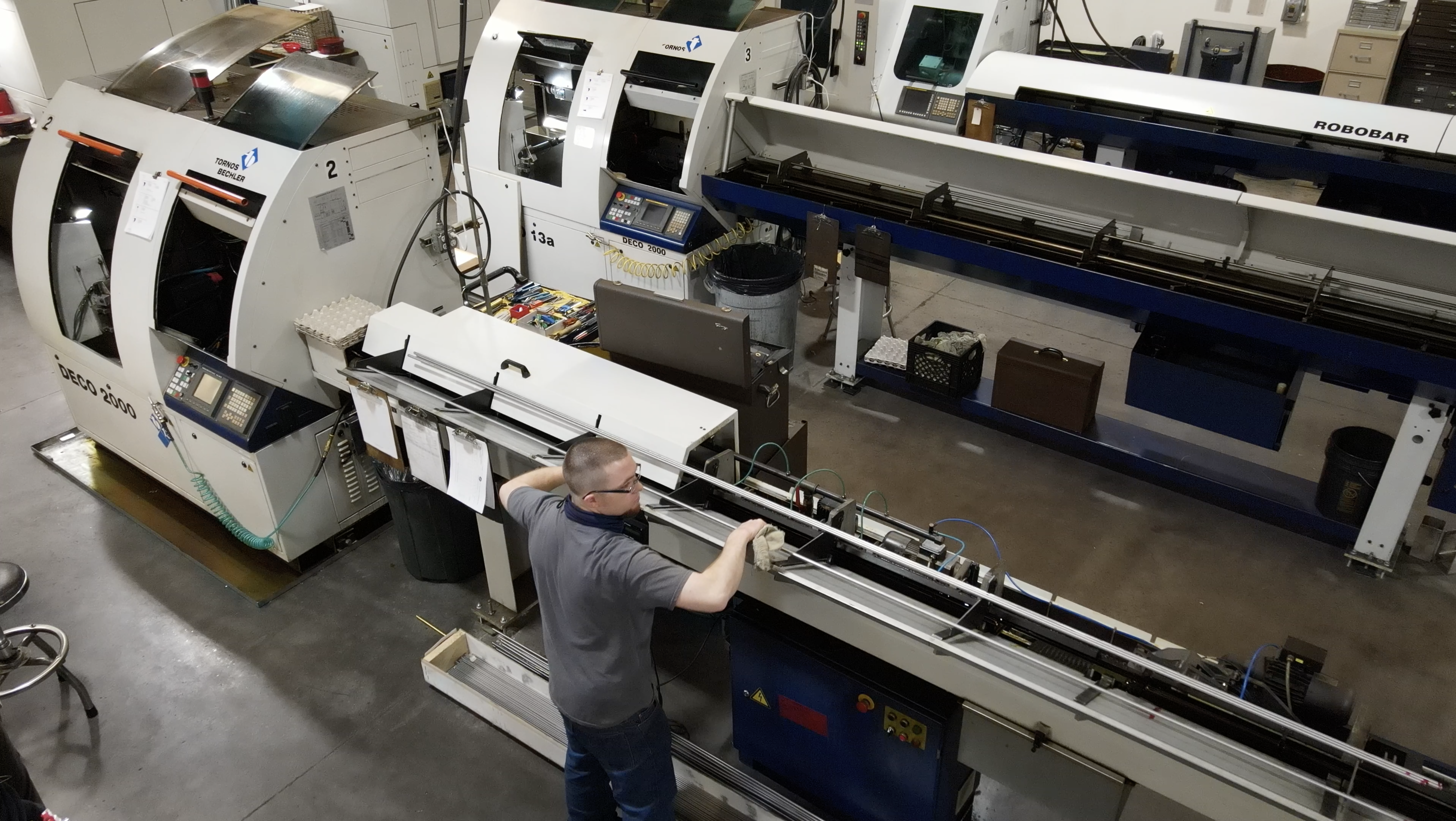 At CES, we proudly maintain our ISO 9001 certification and work hard to provide a clean and well organized operation. For those who are not familiar with what it is, we will try to explain it quickly and how it applies to CES Machine. ISO 9001 is an international quality management standard that meets the exceptional requirements of the aerospace industry. It is subject to periodic audits and is a prerequisite for any manufacturer, contractor or subcontractor seeking to potentially secure contracts within space, defense or aviation industries.
Developed by the International Organization for Standardization (ISO), ISO 9001 is a quality management system designed for the manufacturing and service industries. Like any QMS, ISO 9001 establishes standards for identifying, measuring and improving core business processes that improve customer satisfaction and business performance.
In order to obtain this title, organizations must demonstrate how their processes will comply with the extensive standards within ISO 9001. ISO 9001 certification is no small feat. For organizations to earn the certification, it requires significant planning, delegation and training throughout the entire workforce within a business. To be certified, an organization must pass an audit by an accredited certification body. To maintain their certification ongoing for the long term, organizations that have earned it need to re-certify every three years.
With that in mind, we want to explain the benefits of having parts fabricated with our precision CNC machines.
CNC machining is an acronym for Computer Numerical Controlled and is a general term used for a variety of machining applications. With our CNC machines, they are equipped with programmable features of the machine, allowing them to perform many functions with minimal human control. CNC machining is the fabrication of a component manufacturing processes where material is removed from a stock workpieces or bars such as different grades of metal, copper, brass, and plastic. The end result is a finished component part that are precise and applicable across a variety of  different industries including and much more.
CNC machining offers many benefits over machining without CNC programmable capabilities. At CES, our machines are capable of significantly reducing cycle times, improve finishes, consistency and quality for both medium and high volume requirements where accuracy and complexity are required. Components made on CNC lathes and turning centers include screws, bolts, shafts, poppets, and other precision parts for complicated machines, vehicles or gadgets.
Our CNC lathes and turning machines can create internal and external features on precision components such as:
Drilled holes
Bores
Broaches
Reamed holes
Slots
Tapping
Tapers and threads
To learn more about our services or to inquire further about an order,  give us a call at 775.852.0900 or send us a quick email at rfq@cesmachine.com.