Benefits of Swiss Screw Machining from CES Machine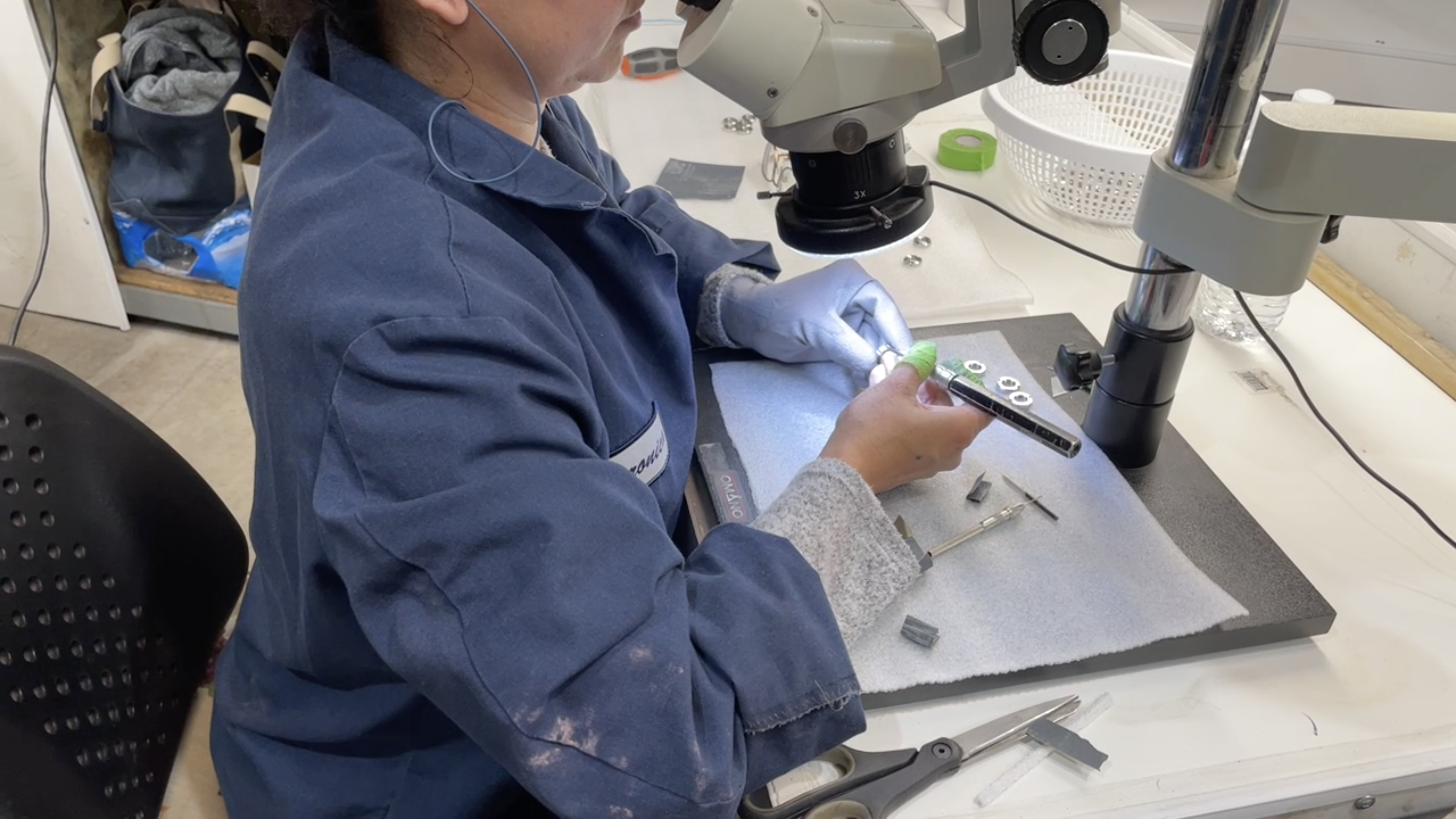 Not sure if Swiss Screw Machining is right for option to produce a precision complex part? Let us explain why it is the smart choice for those looking for fabrication of various sized critical machined parts to serve industries such as aerospace, energy, automotive, medical, defense and automation devices for manufacturing and commerce.
The Swiss screw machines utilized by CES Machine are perfect for tight tolerances and complex precision parts big or small. During production, bar stock of the desired raw material is fed through our CNC Swiss screw machines to be cut as the material is in motion. The movement and depth of the cuts are determined by the speed at which the material spins and the design or shape of the cams on the Swiss screw machine. These components with precision specifications and tight tolerances are made at a high speed, which is one of the advantages that come with Swiss screw machining. This allows CES Machine to cut down production time to be more competitive when is comes to pricing without sacrificing quality.
CES Machine offers precision Swiss Screw machining services for various sized components in medium to high volumes. We offer a variety of different materials to be used on finished products. The following is a quick list of basic raw materials that can be used to produce finished products:
Carbon Steel
Alloy Steel
Stainless Steel
Aluminum
Brass
Copper
Titanium
Plastic
Our Swiss Screw machines are capable of running different grades of metal and plastic for different desired applications. Finding the right material for an order should be straight forward along with trusting our Swiss Screw Machining capabilities. Our Swiss Screw machines can run autonomously, minimizing the amount of operator involvement required. Additionally, CES Machine maintains certifications in ISO13485, AS9100 and ISO9001.
With decades of experience, Northern Nevada based CES Machine guarantees on-time orders and high quality final products for our clients. With streamlined quality management practices, we ensure clients can have peace of mind that their deadlines will be met. Swiss Screw machining services at CES offers greater production efficiency for entities looking for high volume orders.
To learn more about our services and why it is a smart choice to use CES Machine, give us a call at 775.852.0900 or send us a quick email at rfq@cesmachine.com.