Choose CES Machine for Just In Time Manufacturing Needs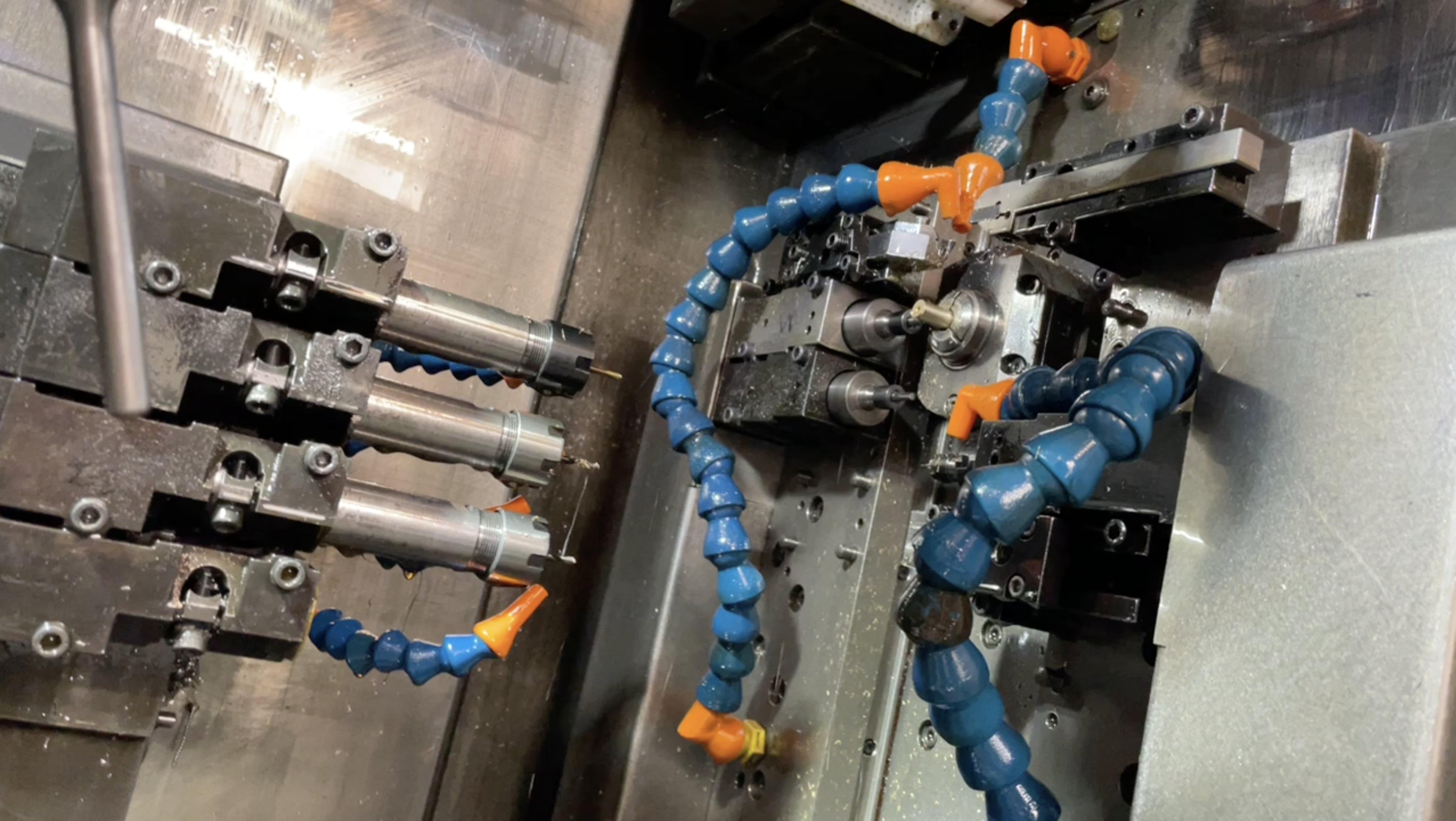 Need precision turned parts for intricate machinery or state of the art equipment in the energy, automotive, medical, aerospace, defense industries or lab automation devices? Look no further than CES Machine for precision parts.
Our CNC machines offers many benefits over machining without CNC programmable capabilities. At CES, our machines are capable of significantly reducing cycle times, improve finishes, consistency and quality for both medium and high volume requirements where accuracy and complexity are required. Our CNC machinery can fabricate all different types of precision turned parts from different kinds of material including different grades of metal, copper, brass and plastic. Whether looking for screws, bolts, shafts or any other precision parts for complicated machines, vehicles or gadgets, trust CES to get the job done.
CES Machine has been in business for more than 40 years and have built up a reputation as a dependable company that delivers high quality, affordable, precision machine parts to our clients and maintain certifications in AS9100, ISO13485 and ISO9001. Our company is headquartered and operates in Reno, NV, a great place to distribute orders quickly to major metropolitan areas along the west coast. Along with being strategically located for quick shipping, Nevada's business climate offers incentives that are hard to pass up.
Nevada has many business assistance programs and tax incentives including sales and use tax abatement, sales and use tax deferral and personal property tax abatement. Nevada also does not have state income tax, unitary tax, corporate income tax, inventory tax, franchise tax or special intangible tax. With those incentives in place doing, contracting with Northern Nevada based CES Machine for all precision fabricated, complex parts, will be a great investment for companies looking to have this work done when compared to neighboring states like California with its high taxes.
Whether it is 1,000 pieces or 10,000 pieces for a production run, the CNC Swiss machines at CES will deliver premium quality parts that will meet or exceed requirements and standards, guaranteed.
To learn more about our services or to inquire further about an order, give us a call at 775.852.0900 or send us a quick email at rfq@cesmachine.com.